Four Unconventional Christmas Songs
I don't really like Christmas music.
This will come as no surprise to those who know me. But there are a few unconventional Christmas songs that I do enjoy.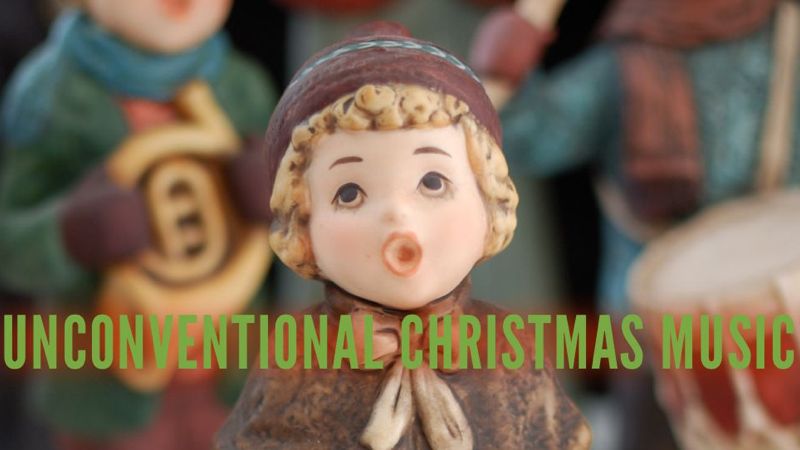 It's Christmas Time (Mojo Nixon)
First up, from the classic album Horny Holidays (1992), I present to you, "It's Christmas Time." Now this whole album is worth spending some time with, but "It's Christmas Time" really gets me into that holiday spirit. Go on, give it a listen.
And, just to clear things up, if you accidentally happened to overhear me mumbling "Unzip my pants!" during the past few weeks, please know it was just me singing, not inviting.
Tojo (Hoodoo Gurus)
I first heard this song (from the album Stoneage Romeos) in 1985, and on first listen, it sounded like a fella telling us about a girl who left him on Christmas. It was my first exposure to Australian "alt-rock" (whatever that means), and it was a catchy enough tune. But I did wonder about the title. Was it some vague reference to the former Japanese Prime Minister? That didn't really make much sense to me, so did some research. It took a few years to dig up the answer (hey, it wasn't easy out there before the Internet).
Turns out the song compares the attacks from the Japanese war machine in WWII on Darwin, Australia to the devastation done by Cyclone Tracy, which tore into Darwin on Christmas in 1974 and nearly demolished the entire town.
So that year, as the song says, Santa never came. And hey, dig those haircuts.
White Wine in the Sun (Tim Minchin)
Tim Minchin is funny. Really. Check out his Google Street View. See? Funny! But he's also one hell of a musician and a fantastic lyricist.
And while "White Wine in the Sun" incorporates all those elements with lyrics like this …
"And yes I have all the usual objections to consumerism, to the commercialization of an ancient religion, to the Westernization of a dead Palestinian press-ganged into selling PlayStations and beer."
… it's also very sincere, a song about family and being loved. And it always gets me right here.
And good news! Minchin has released a studio version that Americans can now officially download through iTunes.
Christmas Eve (Deniz Tek)
American proto-punk guitarist best known for his work with Australia's Radio Birdman, Tek is not only an influential rock guitar legend, but he's an accomplished surgeon and a fighter pilot (his call sign "Iceman," was borrowed for that movie. Yeah, that one). You know who else has a resume like that? Bucakaroo Banzai.
Anyway, after the demise of Radio Birdman, Tek continued to bang out rock 'n roll. "Christmas Eve" is from his 1998 album Equinox, available on Amazon for between $12 and $34 or (allegedly) through SubPop for $13.
I couldn't find it streaming online from any non-spammy-sounding site, except for 52-minute concert video from some place called The Sando. "Christmas Eve" is the second song in the playlist starting at 2:27. It's not my favorite version of the song, but it still rocks.
If that wasn't satisfying enough …
If Christmas music and mash-ups are your bag, then give your ears a gift and download some of the excellent (and free!) Santastic mashups from Christmash. There are 10 total albums if you include Menorah Mashups and Wicked Hardcore Christmas (which will set you back $4.00). And bonus! Santastic 8 is available for streaming from Soundcloud. Here's a sample:
The Christmas Massacre of Charlie Brown
And if that wasn't enough, there's always Christopher Lee's Heavy Metal Christmas.
Remember, just because radio stations play Christmas music 24 hours a day, doesn't mean you have to listen to the same old stuff every year. Unless you like it, then, by all means, enjoy yourself.
Cover Image Credit: Cliff Muller (used under a CC BY-NC-SA 2.0 license).
Full disclosure: This series originally appeared weekly on the author's Facebook page (1, 2, 3, 4) in December 2012.
And now, strictly from commercial: