Making IPA Pickles: Results (and a Recipe)
Some of you may recall seeing a post about making IPA Pickles on my Facebook page. I promised I'd follow up with the results of the experiment, so here it is.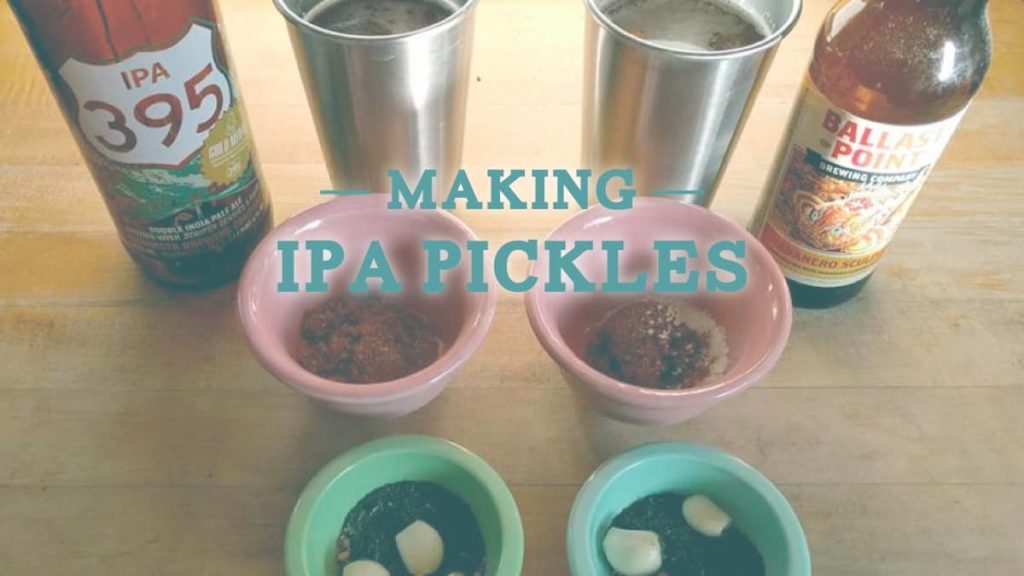 First off, I made two batches, one with Mammoth Brewing's 395 IPA, which has sage and juniper…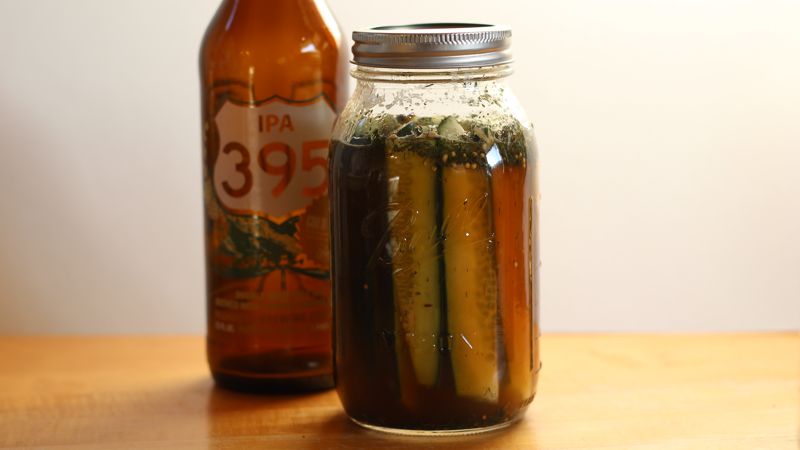 …and another using Ballast Point's Habanero Sculpin, one of my favorite beers.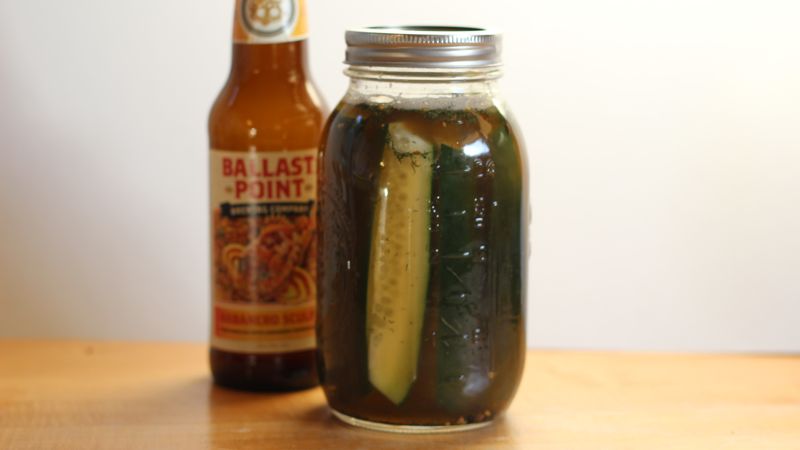 As it turns out, pickles are insanely easy to make. Don't believe me? Just check out this post from The Kitchn. All I really did was swap out the water for beer.
Anyway, they turned out great — although I'd hoped the Habanero Sculpin Pickles were a bit spicier. Next time I'll add a habanero pepper or two to the mix to spice things up.
Here's how you can make your own IPA Pickles.
What you need:
Cucumbers (enough to pack your jar)
Vinegar (any type), about 1 cup
Hoppy beer (a pale ale or an IPA), about 1 cup
Pickling spice (buy or make your own, 1 tablespoon
Fresh dill, 4 sprigs (or 1 tablespoon dried)
Garlic (peeled), 3 cloves (or more if you like garlic)
Salt, kosher or a decent sea salt, 2 tablespoons (alternatively, you can use 1 tablespoon salt and 1 tablespoon of any kind of sugar)
A quart jar (Mason-type) with a sealable lid
What you do:
Cut the cucumbers into spears or chips, whichever you prefer.
Put the dill, garlic, and pickling spice into the jar then add the cucumbers, making sure to pack them in there tight.
Combine the beer and the vinegar in a saucepan and bring to a boil, then lower the heat and add in the salt (or the sugar and salt, if that's the way you're going). After it disolves, you've got brine. Let this cool to around room temperature and then pour it into your jar. You should have just enough brine to cover your soon-to-be pickles. Leave about 1/2 inch of space from the brine to the top of the jar.
Seal and put in the refrigerator.
Your pickles will be ready to eat the next day, but the longer you wait, the more flavorful the pickles will be. They'll keep in the refrigerator for a few weeks.
This recipe is highly customizable. You can modify the water:beer ratio (a little more beer, a little less water) to suit your tastes (you just need around two cups of brine), and you can also add other things to the mix, like peppercorns, red pepper, fresh peppers, or anything else you might think will make your pickles even more delicious.
Good luck!