5 Backpacking Recipes Anyone Can Make
Take control of your camp kitchen with these trail-tested recipes.
Just because you're miles from anything resembling civilization doesn't mean you can't enjoy a civilized meal. These 5 backpacking recipes will keep even the hungriest of hungry hikers satisfied—at least until breakfast.
1. Spicy One Pot Jambalaya with Orzo
Just by the title alone this meal might seem a little too complex for the amateur trail chef, but it's a simple recipe made with entirely nonperishable ingredients that will fill the bellies of two hungry hikers in 12 minutes. Just don't forget this pro tip:
"As with many backpacking meals cooked in a lightweight pot, scorching is something to be aware of. Once the ingredients have been added to the water, keep it moving around with a spoon to prevent the food from burning to the bottom."
Source: Adventure Journal
2. Molly's Kickin' Mac N Cheese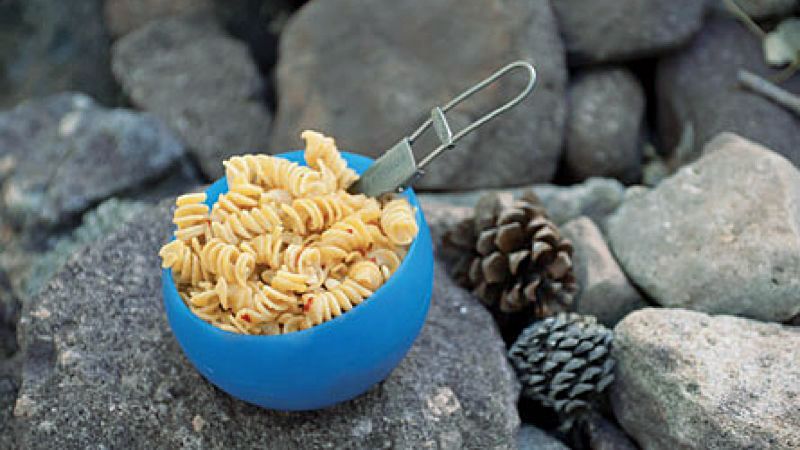 There's nothing better than a big bowl of comfort food after a long day of hiking, and this recipe, which calls for real cheese and real butter, will replenish your fat stores so you can it all over again in the morning.
Source: Backpacker Magazine
3. Curry Rice with Chicken & Cashews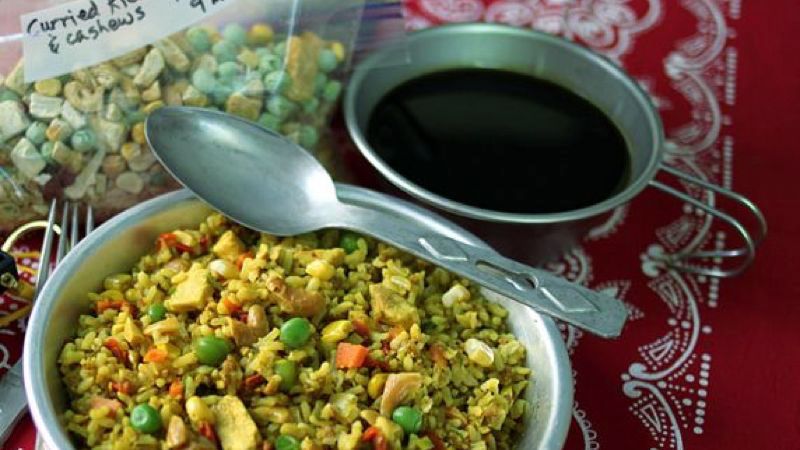 One of the staples of many a hiking adventure is the freeze-dried meal. And while there's nothing wrong with the super convenient hiking staples, it's not too hard to create your own easy-to-cook and delicious meal in bag, like this one.
Source: The Yummy Life
4. Green Curry
Yes, it's another alternative to a freeze-dried meal and another curry. There's something really satisfying about enjoying an in-camp spicy meal after a day on the trail. This one calls for a can of chunk chicken, which can get a little heavy (and a hassle to dispose of), so this is a meal I'll whip up on shorter weekend hikes.
Source: MSR's Summit Register
5. Coconut Red Lentil Stew with Kale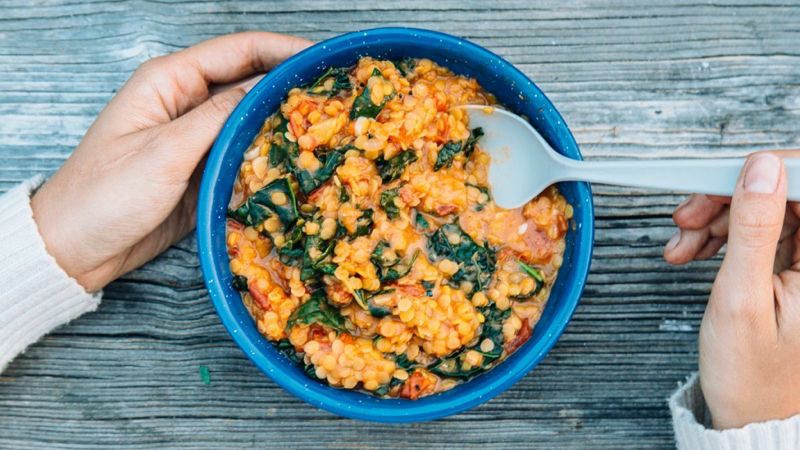 This recipe is a little more complex than the others and really geared more for a car camping experience. But if you're a skilled trail chef and plan well, you'll be able to make this in-camp. And it'll be worth it. A good one for the first night of a multi-day outing, but it's also a great option to have on any random weekday at home.
Source: Fresh Off the Grid
Eat Hearty!
I've made and enjoyed each of these 5 recipes. Let me know if you make any of these and how they turned out. And if there are any backpacking recipes you like, I'd love to try them for myself.