John Muir Trail: How to Plan for Adventure
Planning for Adventure Along the JMT
When undertaking any endeavor of reasonable difficulty in unknown territory, it's important to be prepared. So when I decided to hike the John Muir Trail, I did a good amount of research. I relied on two books in particular to help me effectively plan the trip.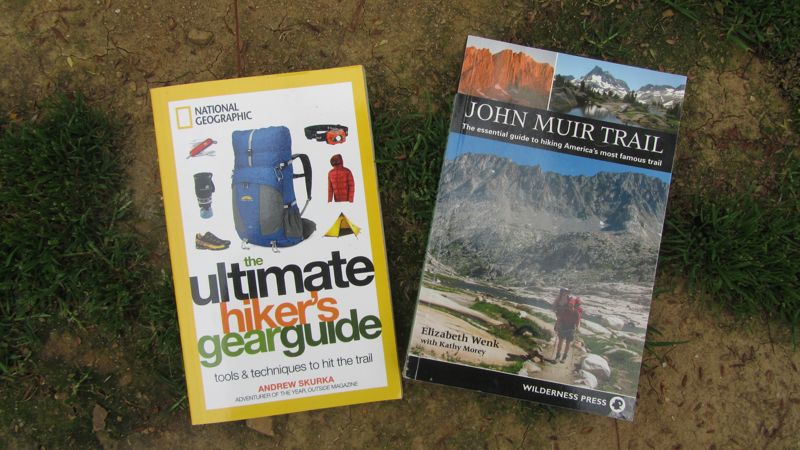 Essential John Muir Trail Plan Resources
The Ultimate Hiker's Gear Guide: Tools and Techniques to Hit the Trail
Skurka is a well-known long distance hiker who was the first to complete the 6,875-mile Great Western Loop and the 7,775-mile Sea-to-Sea Route, among many other hiking and endurance adventures.
So he knows about traveling fast, light, and going solo. His advice in the book helped me figure out my nutrition (although there was never enough food on the trail) and make more informed gear choices to keep my pack weight under 30 pounds.
---
John Muir Trail: The essential guide to hiking America's most famous trail
By Elizabeth Wenk with Kathy Morey
This was my go-to book for planning the trip. It has very detailed descriptions of the trail, from main features, flora and fauna to watch for, tempting side trails to explore, and details of individual camp sites (which I didn't truly appreciate until I was on the trail), along with a good bit of history about the trail along the way.
I quite literally tore this book apart and carried the entire North to South section (pages 62 to 140) with me on my trek. Each night, in the fleeting moments before I feel asleep, I would read about what I had to look forward to during the next day.
---
John Muir Trail Map-Pack: Shaded Relief Topo Maps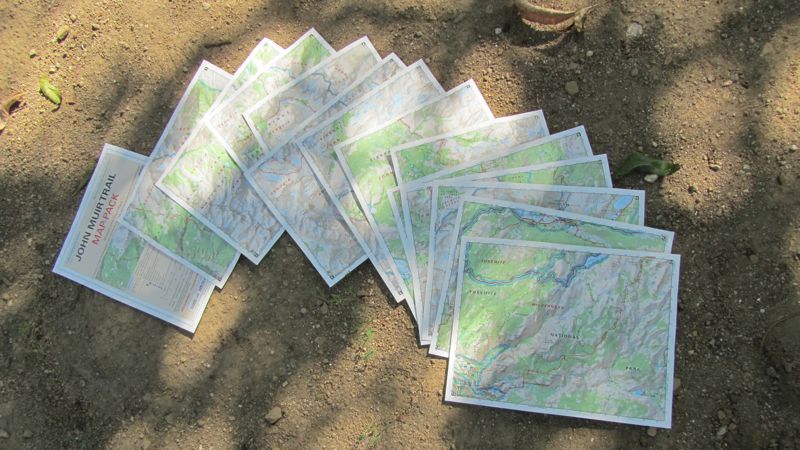 From Tom Harrison Maps
I've come to trust Tom Harrison Maps for adventuring in the San Gabriel Mountains, and they were great for giving me an overview of trail highlights and for planning.
I carried a set of Tom Harrison's JMT maps on the journey, and they served me well. But many of my fellow hikers used Halfmile's maps of the PCT (the JMT is section H), which included detailed into on camp sites, water sources, and more.
However, those are no longer available. But much of the data Halfmile gathered over the years was incorporated into the Guthook Hikes app, which has since been acquired by FarOut Guides. So when I return to the JMT I'll have FarOut's John Muir Trail Hiking Map loaded onto a smartphone. The only downside is Guthook's maps were free; FarOut's guide is $19.99.
Additional Resources
I also consulted a few online sources for information, most notably the John Muir Trail section of the recently redesigned Pacific Crest Trail Association (PCTA)—this elevation profile was particularly useful — and Darrell Harmon's short but well done John Muir Trail journal from 2010.