'Firewatch,' The Game About Fire Lookout Towers
It Starts With an Appreciation of Fire Lookout Towers
I love fire lookout towers. I've visited quite a few in California, but the first I ever visited was Vetter Mountain in the Angeles National Forest. Most memorably, I visited Needles Lookout Tower in the Sequoia National Forest the weekend before it burned down in 2011.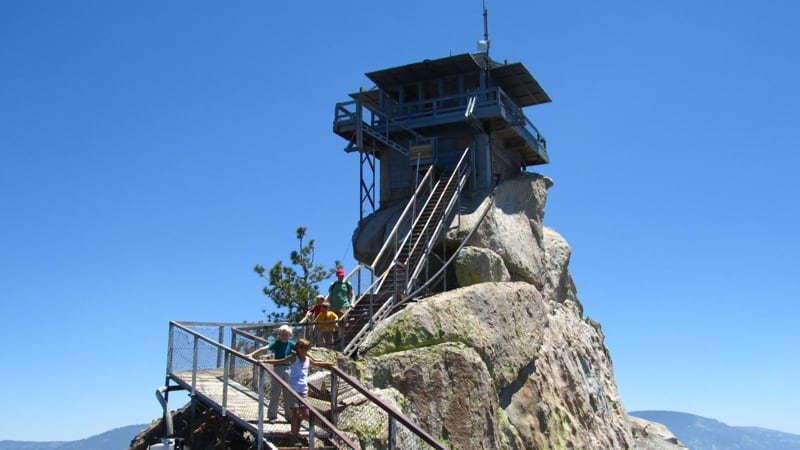 I was very sad when I'd heard it had been destroyed by fire. The views from that tower were incredible, and I was fortunate to have experienced them.
Firewatch, the Fire Lookout Tower Video Game
No surprise, then, that I was a little excited — and perhaps a little skeptical — when I learned about Firewatch, a video game from Campo Santo. I was even more thrilled when I got a look under the hood. The designers of the game nailed the look and feel of both the inside and exterior of these towers spot on.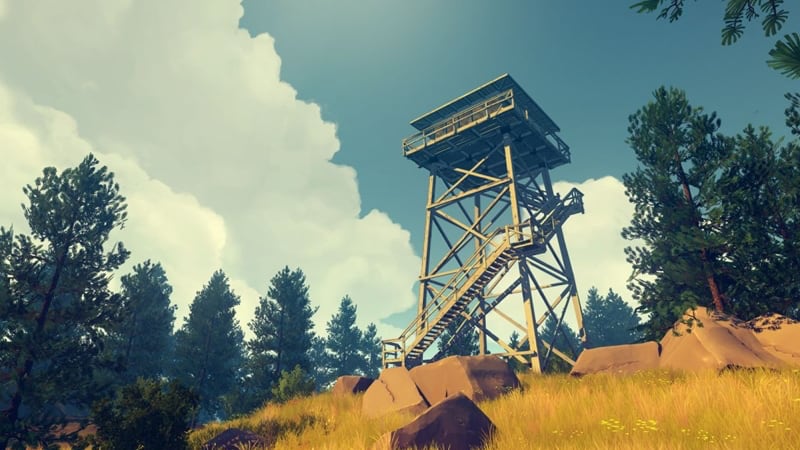 In Firewatch, you play the part of Henry, a gent who's taken a job at a fire lookout tower in the secluded Wyoming wilderness in 1989. Henry's only real human contact is via walkie-talkie conversations with Delilah, his supervisor from the next mountain over. The choices you make during Henry's talks with Delilah will determine the direction their relationship takes.
In order to complete the various tasks that Delilah sends him on, Henry does a lot of walking through the woods. This can become a little tedious — especially the second time through. But the scenery of the game is gorgeous and definitely evokes the feeling of being alone outdoors. Especially when things starts to get a little spooky.
Firewatch has some funny moments, too. At one point Henry finds a trowel on a stump with some toilet paper. I find it hard to believe that the character wouldn't know this is for poop, but it's played for humor value, so I can give it a soft pass.
I sort of expected it to be an adventure game, and it has elements of that, but it's also a game about loneliness, escaping, and humanity. There are moments that really touching, some that are heartbreaking, and a few that are a little terrifying. It doesn't take very long to play Firewatch (it made the list of Vulture's 21 Best Video games you can finish in 6 hours or less), so if you like video games and the outdoors, it's definitely fun and worth checking out.
If you want to learn more, read my full Firewatch Review at Geekdad.
From Firewatch to Real Life Fire Lookout Towers
If, after playing through Firewatch a few times, you're left with a hankering to visit a fire tower, the Forest Fire Lookout Association has a whole list of them on their Lookout Rental page.
Check out this one near Black Mountain, just off the Pacific Crest Trail and a short distance from San Jacinto Peak. It's available starting May 26 and will set you back $60 a night. They say it can sleep up to 8, but that seems pretty tight.
For more details on renting a fire lookout tower for a trip, check out the Forest Service's page on How to Rent a Fire Lookout Tower.
Unfortunately, most reservations have to go through recreation.gov, which is the worst way to reserve any campsite.