As a young boy I read The Lion, the Witch, and the Wardrobe by C.S. Lewis. I didn't like it enough to read any of the other books in the series. (Michael Moorcock's Elric books were more my speed.) I actually remember very little about it, aside from the lion and the wardrobe.
But for some reason I do remember that the evil queen tempted one of the kids with something called Turkish delight. The way it was described, it was obviously some sort of a sweet. Aside from that, I had no idea what the stuff was.
Flash forward to adulthood. My family was visiting Istanbul as part of our Trip Around the World. Being in Turkey, one of the things we got to try was real, authentic Turkish delight from Haci Bekir, the place that allegedly invented the stuff.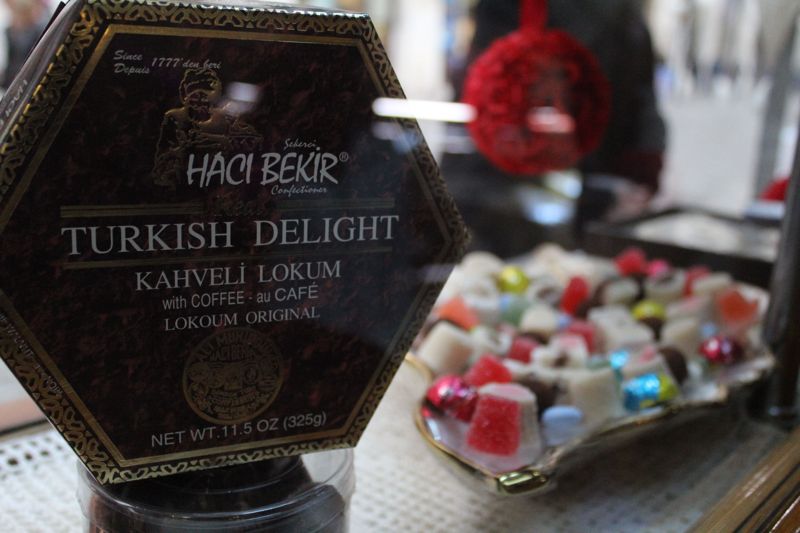 It was pretty good.