The Margarita
Margarita Sames, a Dallas socialite, boasts that she invented the Margarita in 1948 during a visit to her Acapulco vacation home. Like any self-respecting socialite, she named her new creation after herself. However, as is the case with most drink origins, this tale is a little dubious. There are numerous other claims as to the who and where this cocktail menu staple was invented.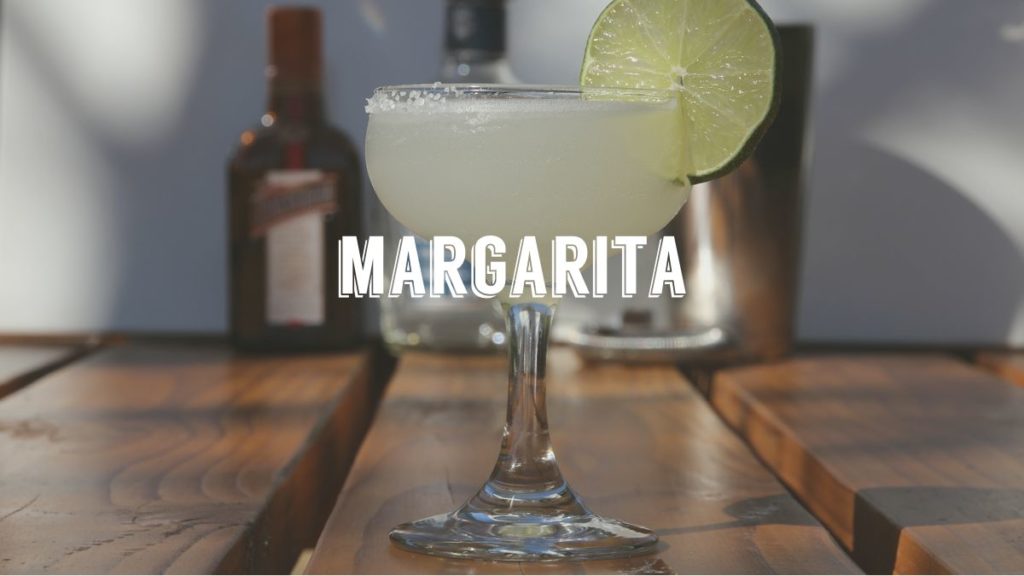 But in Imbibe!, cocktail historian David Wondrich tells us the Margarita is nothing but a Daisy with tequila instead of brandy, and that it became popular during Prohibition (many years before Sames's—or almost any other—alleged creation).
Like many drinks — and possibly more than most — how to make a Margarita is open to interpretation. But, as with most of my cocktails, I like to keep the process as simple as possible. So this is how to make what I've come to call the classic Margarita.
Margarita Ingredients
2 oz. Tequila Blanco
1 oz. Cointreau
1 oz Lime Juice
For my tequila, I like to use Siete Leguas Blanco. It's an intense but smooth liquor that I find quite drinkable for a spirit that's typically quite sharp. Cointreau is a classic triple sec (which is a style of curaçao), an orange liqueur that's not overly sweet. If you like a sweeter Margarita, you can cut this back to 3/4 or even 1/2 of an ounce and make up the difference with agave syrup.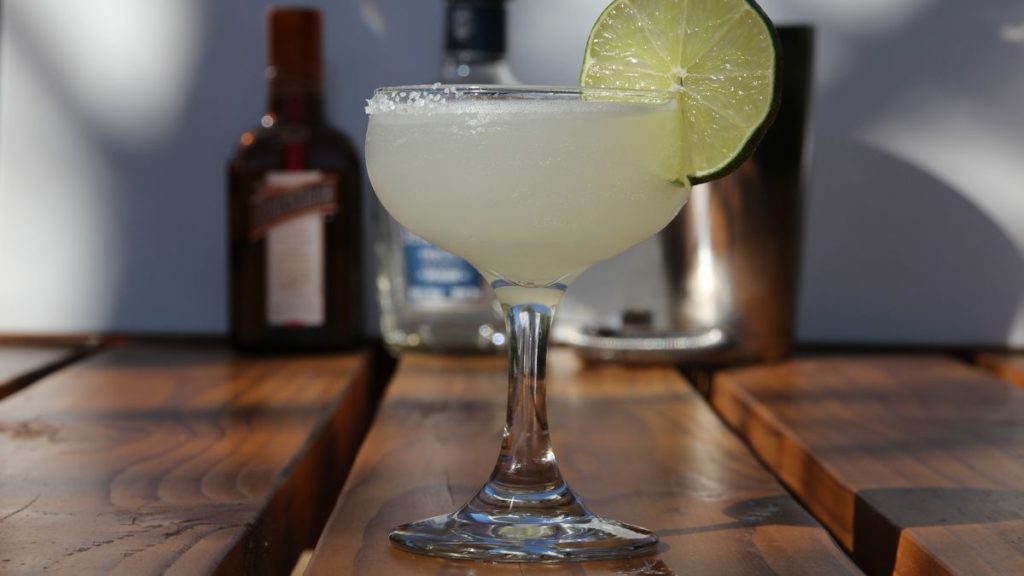 How to Mix a Margarita
One of the Margarita's components is citrus, so we'll give it the standard shaken cocktail treatment. Fill your shaker tin with the ingredients, add ice, and shake for 10 to 20 seconds or until the tins are very cold to the touch. Strain into a salt-rimmed coupe glass and garnish with a lime wheel or a lime wedge.
Rimming a Glass
The Margarita is probably the most famous drink that calls for a rimmed glass. I don't normally rim my glasses when I'm making drinks for myself—too much work for just me. But some people like a rimmed glass, so here's the quick and relatively easy technique I use:
Run the remains of your freshly squeezed lime around the edge of your glass, then gently roll that glass in a pile of salt. It takes a bit of practice (I'm not really all that good at it) to get the salt evenly distributed.
Even so, I will typically only salt half the rim. That way the drinker has the option of not taking in a mouthful of salt with their cocktail.
---
Bar Essentials
Made from 18/8 stainless steel, these metal shaker tins are an ideal tool for building your shaken drinks.
---