Negroni Week: Tradwinds Negroni
Tradewinds Negroni
The Tradewinds Negroni is something of a recent addition to the cocktail world. It's the invention of Justin Elliott, a renowned barman from Austin who, it seems, was well loved as the general manager of The Townsend. I've never been there, but I've heard it's a swell place.
I'm not sure why it's even called the Tradewinds Negroni. I suspect it has a lot (well, everything) to do with the fact that it's made with an unusually large quantity of Angostura Bitters. This essential bar staple is famously made on the island of Trinidad & Tobago — a pair of Caribbean islands which lie within the northeasterly trade winds. But that's just a guess.
Some doubt the Negroni classification of the Tradewinds Negroni—largely due to the lack of both gin and Campari. What? No gin and Campari? Then what's in it? Let's find out.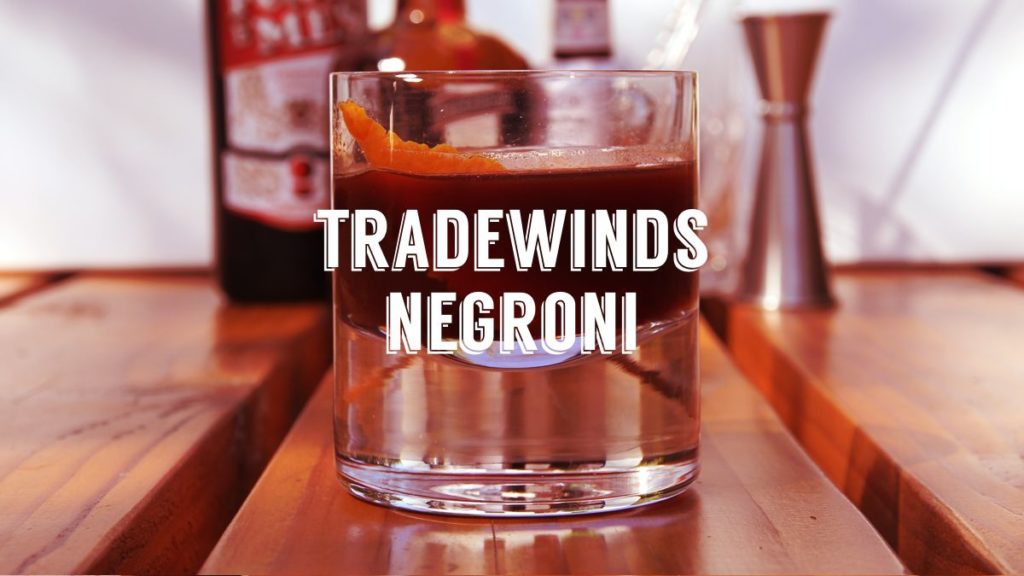 Elliott's creation is more Negroni in spirit than execution. Instead of Campari and gin, he used Angostura Bitters and Cointreau to make something that's both akin and yet completely foreign to the classic Negroni.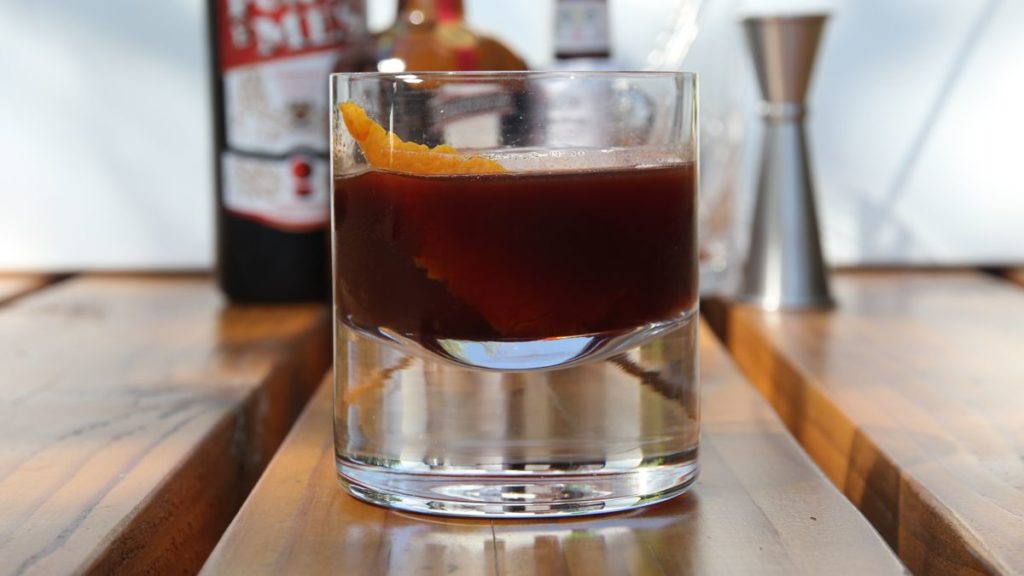 Tradewinds Negroni Ingredients
1 oz. Punt E Mes (or any sweet vermouth)
3/4 oz. Cointreau (or any quality triple sec)
3/4 oz. Angostura Bitters
How to Mix a Tradewinds Negroni
Combine all ingredients in a mixing glass, add ice, and stir for 20 to 30 seconds. Strain into an Old Fashioned glass over ice. Garnish with an orange twist or a blood orange twist if you're feeling fancy. Sip with vigor.
If you're thinking that's a lot of Angostura Bitters, you'd be right. Most drinks call for between two and six dashes of the stuff, not a whopping 3/4 ounce serving. With all those bitters, this drink has powerful, almost overwhelming, clove and cinnamon flavors.
The original recipe called for a 1:1:1 ratio of the ingredients, but most sources call for a little extra vermouth to offset the strength of so much Angostura Bitters. For vermouth, I opted for using Punt E Mes because it's pretty stout (some consider it more of an amaro), and I felt the drink needed something to stand up to the bitters.
Anyway, this was a new drink for me. I liked it well enough, although with its potent flavor profile the last few sips were somewhat less pleasant than I would have liked.
Negroni Week continues tomorrow with another Negroni twist on an old-school cocktail, the flip. So join me, won't you?
---
Bar Essentials
Direct from Trinidad & Tobago, the most popular bitters in the world.
---