John Muir, Dead These 100 Years
John Muir died in Los Angeles on Christmas Eve 1914 at 76 years of age.
Muir fell ill while visiting his daughter Helen in Daggett, California. After traveling by train and ambulance to a Los Angeles hospital, he succumbed to double pneumonia. The obituary appeared in the Los Angeles Times on Christmas Day, 1914 with the headline Earth He Loved Reclaims Him. John Muir, Apostle of the Wild is Dead.
The Legacy of John Muir
Muir has been called the patron saint of environmentalism, and his legacy of conservation looms large across California and the United States (there's even an asteroid named after him). Thanks to Muir, millions of people have been able to experience the wonders of the natural world that, quite possibly, would not be around had it not been for his efforts.
I'm a fan of Muir, and not just because I hiked the trail that bears his name in 2012. No, I like John Muir because of his spirit of exploration, his wonder at the world around him, and his dogged fight to preserve the forests of the West.
He was instrumental in the creation of Yosemite and Sequoia National Parks, some of the most beautiful places on Earth. Without Muir, it's quite possible we wouldn't have images like these 20 Best National Park Photos of 2014.
Importance and Influence
Recently there's been a call to abandon Muir's legacy, calling him irrelevant for today's culturally diverse California. While it may be true that Muir may not resonate as much with people today, it's not possible to so simply disregard his influence.
He set a high bar for every working environmentalist that has come after him, and his love of California's Coast Range and the Sierra Nevada is nothing short of infectious. Furthermore, he has influenced millions of people to get out and experience what the natural world has to offer — whether that experience happens deep in the mountains of California or down the street at the local park.
So say what you want about John Muir, the man knew how to live.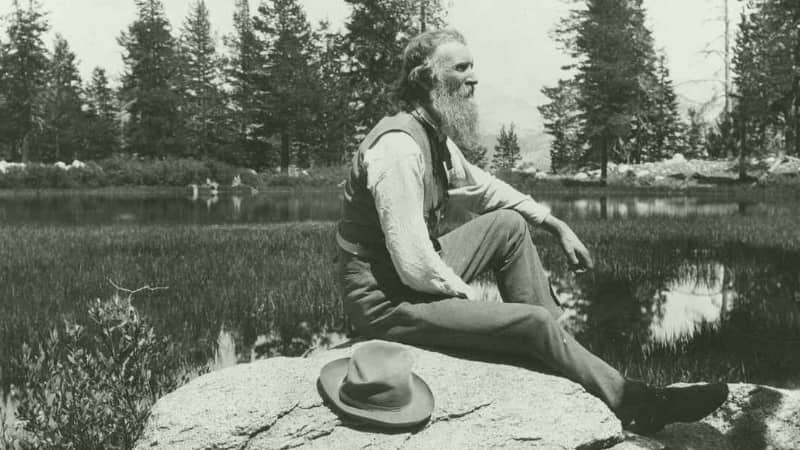 If you, like me, appreciate the legacy John Muir has left us, join the John Muir Facebook Group.